Taking a Look at Merritt's New Collections, Project Updates, and Collaborations
Merritt is CDL's digital preservation repository. Merritt's goal is to provide a comprehensive platform for digital preservation, ensuring valuable materials are securely stored and accessible for the long term. We regularly post updates on our projects and collaborations on the CDLInfo website.  This post is a round-up of recent activities to showcase the growth of our collections, project updates, and campus collaborations.
Amazing Growth
While Merritt has been available since 2005, this year we have seen incredible interest in deposits.  In recent months, our collections have grown significantly. Since the beginning of the year we have grown from 411 TB to 532 TB.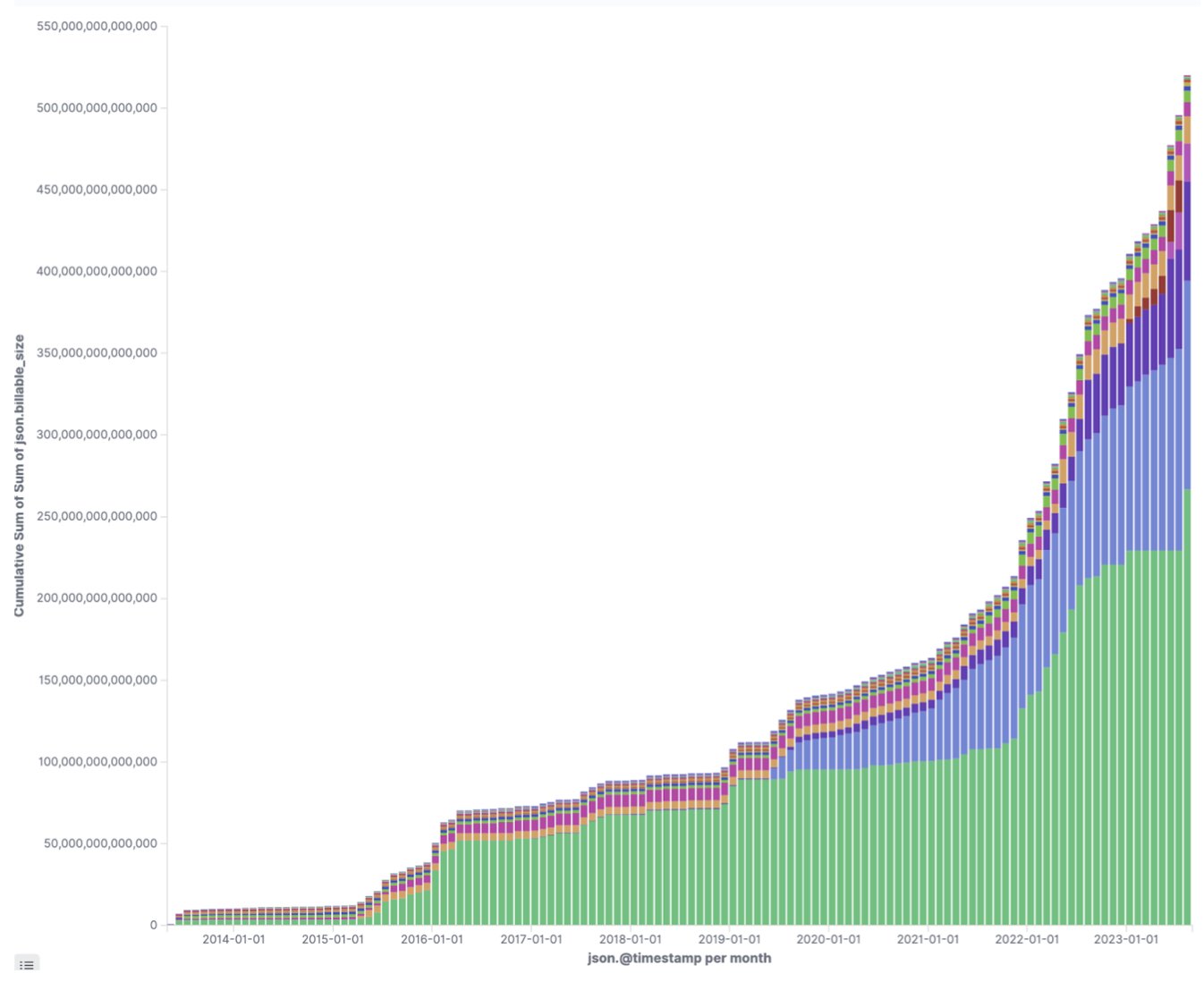 We have seen this happen through several new and ongoing collaborations.  From ongoing projects to noteworthy collaborations, here are some highlights of our current work.
New Content and Collections
UCLA Library – We collaborated with our colleagues at UCLA and the Palestinian Museum to move forward with programmatically collecting preservation metadata for over 146,000 objects in the Palestinian Museum's archive. Through extensive investigation we were able to extract a variety of metadata for each image that will be mapped to Merritt's object-level metadata fields and ingest the entire collection. 
UC Riverside – Our collaboration with UC Riverside Library is progressing well. We're working on establishing Nuxeo-to-Merritt direct deposits, which will automate the process of capturing metadata from Library Special Collections and University Archives, as well as Water Resources Collections & Archives holdings. This initiative is aimed at streamlining curation efforts and enhancing our repository's offerings.
UC Berkeley – UC Berkeley Library has been actively contributing to our collections. A variety of objects, including materials from the UC Berkeley Library Examiner collection, UC Berkeley Library JVAC, UCB Library California Audio-Visual Preservation Project, and more, have been deposited into Merritt. This diverse array of materials enriches the repository's content.
UCSF Library – We've been collaborating with UCSF Archives & Special Collections to manage the ingest of the COVID Tracking Project (CTP) Archive into Merritt. We're excited to say that we've completed depositing all content into this collection in Merritt.
Many others – The list above is just a few of the many projects we continue to work on with communities across all UC campuses and their partners. Stay tuned on more by checking our our regular updates on the CDL INFO website.
Digital Preservation Community
NDSA's Storage Survey – The NDSA community is embarking on the next phase of its Storage survey, a project that examines storage practices within digital preservation organizations. The survey aims to provide insights into evolving practices and trends. Updates on the group's progress will be available as they begin their work.
Digital Preservation Conferences – Fall brings a series of digital preservation conferences, including iPRES and NDSA's DigiPres. These gatherings offer opportunities for professionals to come together, share knowledge, and discuss the latest developments in the field.
CoreTrust Seal – We are delighted to renew our CoreTrustSeal certification. The certification, which we first received four years ago, recognizes our commitment to ensuring the long-term preservation and accessibility of University of California archival collections. The certification process involved a rigorous evaluation of our policies, infrastructure and processes to ensure that we meet the highest standards for preservation and data management.
Many others – The list above is just a few of the many collaborations and partnerships we continue to stay involved in. Stay tuned on more by checking our our regular updates on the CDL INFO website.
Merritt's Current Projects
OpenSearch Integration – Merritt's microservices are undergoing a transformation to integrate OpenSearch for logging events and issues. This project facilitates the capture of operational logs and system events, providing valuable insights into the repository's functioning. Additionally, data visualization and dashboard functionalities are being implemented to enhance tracking and analysis.
Data Import and Visualization – We've made progress in generating JSON data from Merritt's inventory and billing databases for import into OpenSearch. This data provides insights into collection ownership, file attributes, and deposit timelines. The visualizations resulting from this effort will offer enhanced understanding and reporting capabilities.
DevOps Improvements for Merritt Services – The Merritt Team has made a number of improvements to our DevOps (development operations) practices in preparation for a migration to a new server environment, migration to a new version of java, and to incorporate additional security best practices.
Many others – The list above is just a few of the many improvements to the Merritt platform that we continue to work on. Stay tuned on more by checking our our regular updates on the CDL INFO website.
Future Endeavors
Merritt is committed to ongoing projects and collaborations with UC campuses and our partners. Stay tuned for more updates as we continue to navigate these initiatives and work towards providing a seamless and comprehensive preservation repository.